Knowing the early signs of pregnancy can be important for women and couples trying to conceive. But it can also be crucial for women who are not hoping to become pregnant.
Morning sickness, menstrual changes, breast tenderness and headaches are some of the most well-known symptoms of early pregnancy, but understanding how these and other symptoms occur is useful in gaining a comprehensive understanding of pregnancy.
As well as these noticeable symptoms, physiological and anatomical changes occur within a pregnant woman's body. These changes can be measured by a variety of pregnancy tests, investigations and scans.
Before delving into the range of features suggestive of pregnancy, let's define some of the important, behind the scenes changes involved.
Understanding the normal hormones of the menstrual cycle enables us to understand the importance of a certain hormone in pregnancy, called hCG (human chorionic gonadotropin).
hCG is structurally very similar to FSH and LH, which are crucial hormones involved in creating the fluxes of the menstrual cycle. They essentially increase levels of estrogen and progesterone. With a similar structure, comes a similar function. Whereas FSH and LH levels die down at the end of a normal menstrual cycle, when successful fertilization, implantation and 'pregnancy' occur, the primitive placenta releases hCG. This maintains high progesterone levels in the woman's body, which enables it to provide a suitable environment for the growing embryo.
As a result of this high progesterone, a woman in early pregnancy can experience the symptoms mentioned earlier, including: morning sickness, breast tenderness, menstrual changes and headaches.
So what are the early signs of pregnancy?
1. Menstrual changes:
Missed period(s): Once the primitive placenta is formed at around day 7 after fertilization, hCG is released and causes progesterone and estrogen levels to increase. Normal menstruation is precipitated by low levels of these hormones, hence, hCG elevates estrogen and progesterone, thereby preventing menstruation during pregnancy.
However, despite a lack of a regular menstrual period, implantation bleeding can often occur around 7 days after fertilization or conception. When the embryo attaches into the uterus wall, a small amount of bleeding can occur, known as spotting or implantation bleeding. This can often be confusing and interpreted as a regular period. Take our implantation bleeding or period quiz if you're unsure if you have implantation bleeding.
Other causes of abnormal vaginal bleeding in early pregnancy include ectopic pregnancies. This is when the embryo implants into an area of the body other than the uterus wall. Most often, this is in the Fallopian tubes, will not result in successful pregnancy and poses a serious risk to the mother. Note that missed periods can also occur for a host of other reasons, such as with use of certain oral contraceptive pills, stress, poor nutrition or dietary change, excessive exercise and medications such as antibiotics.
2. Morning sickness
Nausea and vomiting are often one of the first and most apparent signs of pregnancy. Some women start experiencing it even before they take their first pregnancy test. Statistics suggest that over 50% of pregnant women experience some form of morning sickness during their first trimester. There are also studies that show that certain women are more likely to have morning sickness, specifically: women who have experienced nausea in a previous pregnancy; women who have previously experienced motion sickness or migraine headaches; or if your mother or sisters have experienced severe morning sickness in their pregnancies. Much research has been done, and is still being performed on this subject. But as terrible as morning sickness sounds, studies suggest it may be beneficial.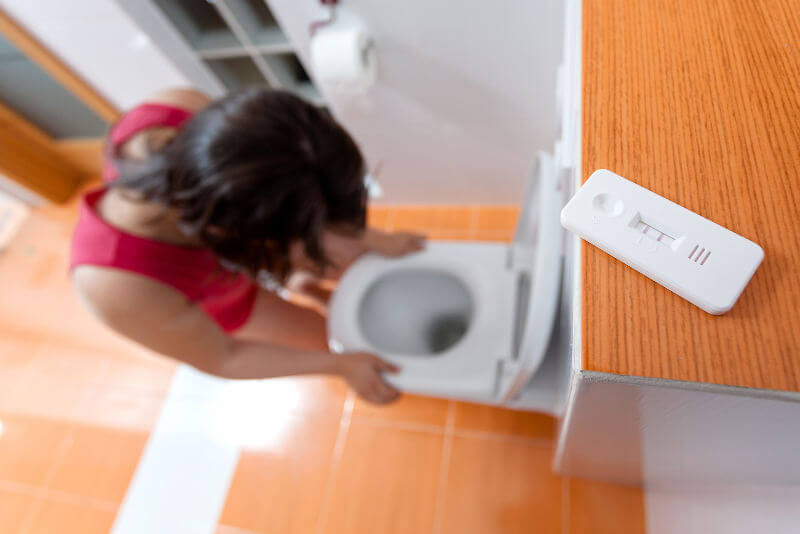 It is suggested that morning sickness and it's associated nausea and vomiting is the body's way of getting rid of substances that may be harmful for the baby. These substances could be found in normal foods, vegetables, alcohol, caffeine or medications. The smell or taste of these substances can be enough to trigger this response. Not only does this protect the baby from harmful toxins, but it can also protect the mother from microbes, as pregnancy results in a relative suppression of the normal immune system.
How to deal with morning sickness
Eat Small, Frequent Meals Or Snacks - As soon as you wake up in the morning, try having some crackers before you get out of bed. In fact, keep some easy-to-digest snacks by your bedside and munch on them if you wake up at night to use the bathroom. Plan to eat small meals throughout the day to ward off hunger. You can prepare small snacks and keep them handy so you can easily grab them when that feeling of hunger starts to creep in. Spicy, fatty and oily foods can make symptoms worse so always opt for food that will be gentle on your digestive system.
Keep A Good Scent Handy - When pregnant, scents can become amplified. Things that used to smell amazing to you may seem repulsive, and vice versa. Be prepared by keeping a stash of something fresh you can use to block out the smell. Try carrying a bottle of lemon or peppermint extract or a sprig of rosemary.
Stay Hydrated - Staying hydrated may not keep you from having morning sickness, but it will keep you out of the hospital. If you are vomiting regularly and not replenishing fluids, you can easily become dehydrated, which is not only dangerous for you and your baby, but can also further aggravate the nausea. While drinking large amounts of water at once may not be possible, try to keep a water bottle handy at all times, and take sips throughout the day. Chilled water is often easier to drink. Alternatively, try drinking hot water with a squeeze of lemon, or foods with high water content such as grapes, watermelon, apples and celery.
Extreme morning sickness must be professionally treated, so be sure to keep an open dialogue with your doctor about your symptoms. If your morning sickness is standing in the way of your ability to function, your doctor may prescribe medication to help reduce your symptoms. If you are not able to keep down water or food, you may have to be admitted to a hospital to receive these intravenously.
3. Breast tenderness
High progesterone, estrogen, growth hormone and prolactin levels in pregnant women promote the development of the breasts. This involves tissue and ductal swelling, causing sensitivity and discomfort.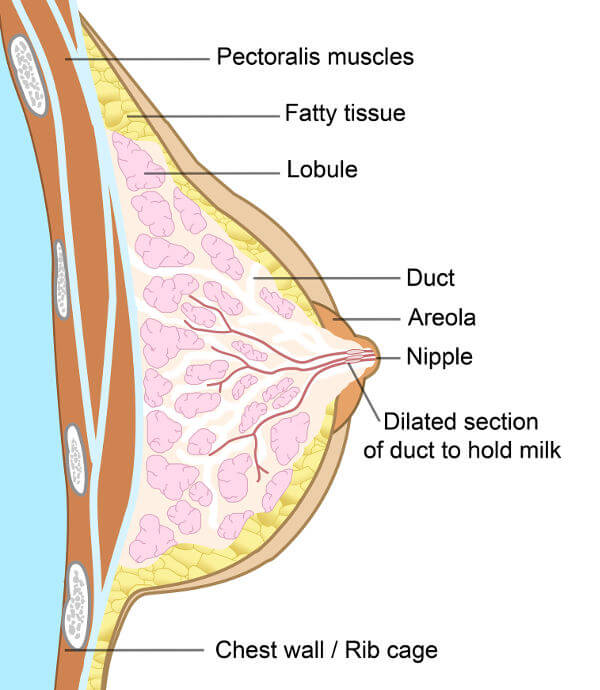 4. Dizziness and fainting
Progesterone is a vasodilator - it dilates your blood vessels, and can cause a lower blood pressure than usual. This can result in insufficient blood supply to the brain and dizziness or fainting can result, especially when standing from a sitting position. Staying well hydrated can help to manage this.
5. Constipation
Progesterone actually relaxes a certain type of muscle within the body, known as smooth muscle. Smooth muscle is found in the walls of blood vessels, in the uterus and in the gut. By relaxing the smooth muscle of your stomach and intestines, progesterone slows down your ability to move food along your bowel in a process known as peristalsis. This can result in constipation.
6. Frequent urination
More of a late sign of pregnancy; once the uterus becomes larger it compresses the bladder. This reduces the functional volume of the bladder and therefore means you may feel the desire to urinate more often.
7. Fatigue and malaise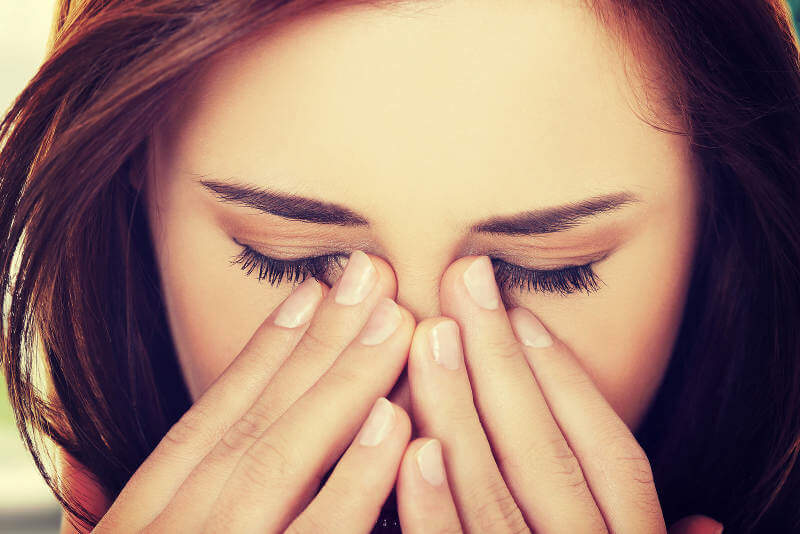 Malaise means having a general feeling of being unwell. During pregnancy, cells are rapidly growing and dividing to create a baby. This requires a tremendous amount of energy, along with the nutrients required for adequate growth. Hormones such as cortisol and thyroid hormone T3 cause breakdown of your fat, glycogen and protein stores to provide energy to fuel the developing baby's growth. This along with increased cardiovascular and respiratory demand can cause fatigue and an inability to deal with strenuous activities you would normally be able to handle.
Those are a few symptoms, but what if you're unsure?
A range of tests can be used to screen for pregnancy, even in the first trimester.
1. History and examination
All the symptoms above may be recounted in your history to a doctor, but they may also find certain signs of pregnancy on examination. These include an enlarged uterus, breast tenderness and swelling as well as cervical changes.
2. hCG levels
As the major hormone involved in pregnancy, this is a useful test. A blood test can detect hCG levels. If they are high, there are actually a couple of main possibilities; the main one is pregnancy, and the other is the presence of a hCG-secreting tumor. HCG levels can also be used to provide a guide to the risk of the child having conditions such as Down's Syndrome.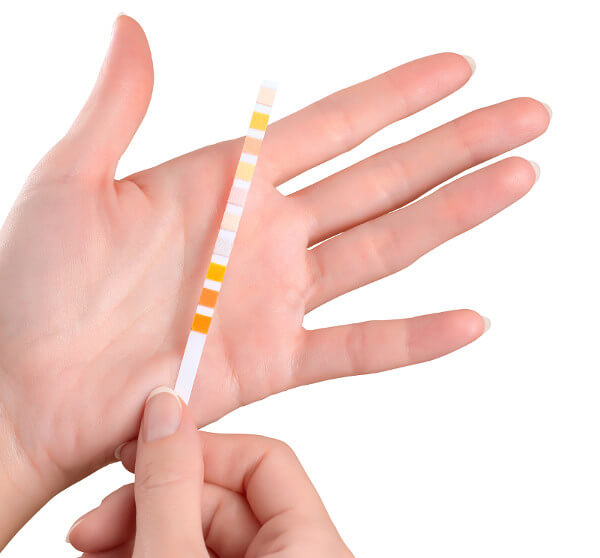 Pregnancy tests measure a certain part of the hCG molecule. HCG normally consists of an alpha and a beta sub-unit. The beta sub-unit can be found in the urine. However, the urine test is less accurate than a blood test and does have a chance of false positive readings, but combined with an appropriate history and examination, it can be a useful diagnostic tool. How soon can you take a pregnancy test?
3. Ultrasonography
There is an obvious anatomical change in the abdomen and uterus during pregnancy. A trans-vaginal ultrasound is able to detect pregnancy earlier than a standard trans-abdominal ultrasound. This can display the gestational sac, or yolk sac, of the developing embryo.
Have you, or are you experiencing the signs of early pregnancy? Share your symptoms by leaving a comment below.