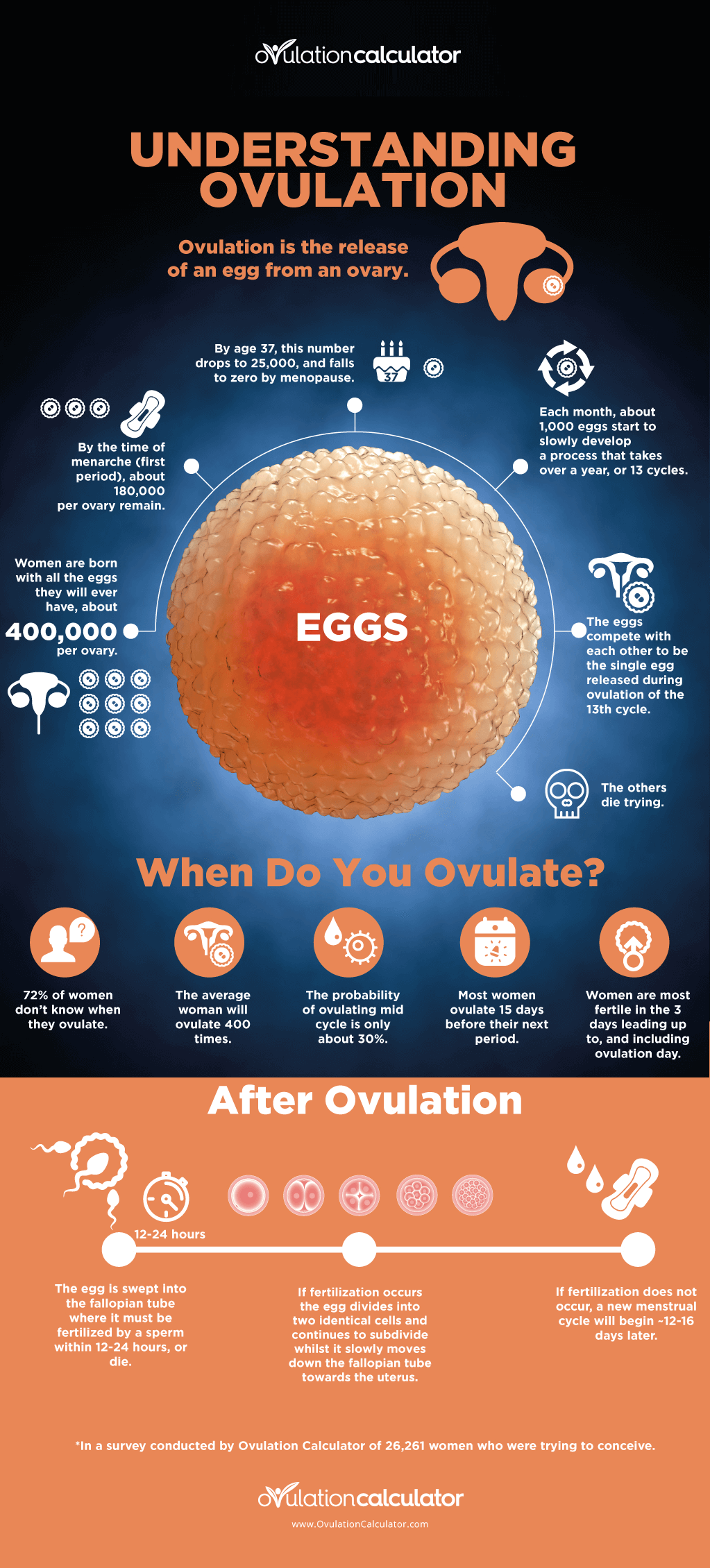 Got a question or a comment?
Join the Discussion!
I am happy to know about this group. I've been married 4 years now but no child, I don't know my ovulation time after my period. 17 July 2016 was my period. What date is my ovulation?

Sarah:

Hi Deborah, Please join Ovulation Calculator and enter your cycle details to learn when you are most fertile. We do not provide one-off predictions, we help you get pregnant with ongoing predictions and education.

- (Jul 28, 2016)

Reply

My menstrual cycle spanned the 8 of July to the 4th of August. What date is my ovulation?

Christina

(OC Team):

Log your cycle dates into your account here and you will get a prediction. It will be an estimate. To increase accuracy, also use another method to track ovulation and log your results back here. Good luck!

- (Aug 28, 2016)

Reply

I have been married since March 2014, although we were not living together. Now I came to stay with him for the past three months and we have nothing to show. What do I do?


Christina

(OC Team):

It's normal for a healthy, fertile couple to take a few months to conceive, so try not to stress. Just be sure to track ovulation and have sex within your fertile window. Good luck!

- (Sep 18, 2016)

Reply

I am working with this ovulation calculator, so I am hoping I get pregnant this month by God's grace.

I have been married for six months now and have been trying to get pregnant. Does having sex three days before my ovulation increase my chances of conception? I want to know.