What are stem cells?
Stem cells are immature, undifferentiated cells that act as the building blocks of your body.
Umbilical cord blood is the blood left over in your umbilical cord after birth. This blood is a rich source of the stem cells, and you can bank (store) it for future treatments if ever needed.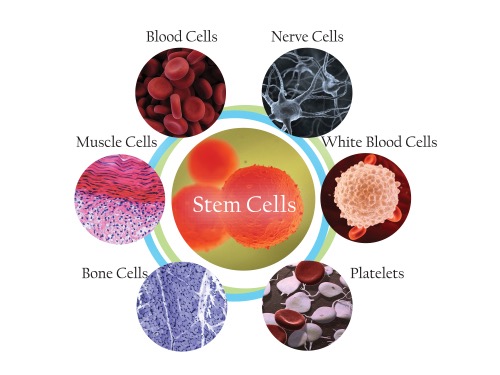 Unique characteristic features of stem cells are: 
Homing: Travel to the site of damage where regeneration is required
Engraftment: Settle down & grow & multiply
Plasticity: Potential to change into other cells
Why bank cord blood stem cells?
ord blood provides a rich source of stem cells for use in many situations where bone marrow is considered today. Cord blood stem cells are used in disease treatment to fight over 80 diseases including many forms of malignancies such as leukemia, autoimmune diseases, lupus, and inheritable diseases such as sickle cell anemia.
In addition, stem cell research is exploring new applications for treatment every day. This research may prove effective in the future treatment of many common diseases and injuries that plague today's society, including spinal cord injury, stroke, Parkinson's disease, Alzheimer's disease, heart disease, diabetes, and HIV.
Cord blood stem cells are a potential match for other family members
Your baby's cord blood cells are a perfect match for your baby, should he or she ever need a stem cell transplant. In technical terms, it is a perfect 6 out of 6 HLA tissue type match, ideal for transplantation.
There is a 30% chance that the cord blood unit will be a high‐quality match for a full sibling. Cord blood stem cells are also a "half" (or 3 out of 6) match for a parent. These "half matches" are currently being used in transplant research.
Genetically unique
If your family has a history of disease that can be treated with cord blood, the odds that your baby or their sibling may need a cord blood transplant increases. The number of diseases treated continues to grow with the research efforts of companies like StemCyte. We strongly encourage families to bank cord blood and tissue from all of their pregnancies in the event a sibling transplant may be a better or only treatment rather than an autologous transplant.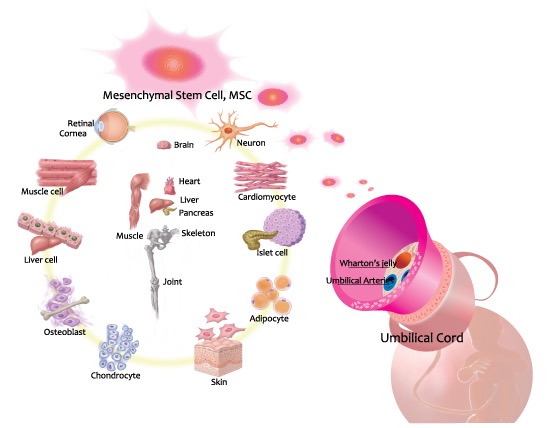 What are cord tissue stem cells?
Cord tissue contains high numbers of mesenchymal stem cells (MSCs), which is easily expanded, meaning that it is relatively easy to grow in culture to increase the total number of cells. It can differentiate into bone cartilage, muscle, heart, fat, and nerve cells.
Preservation Process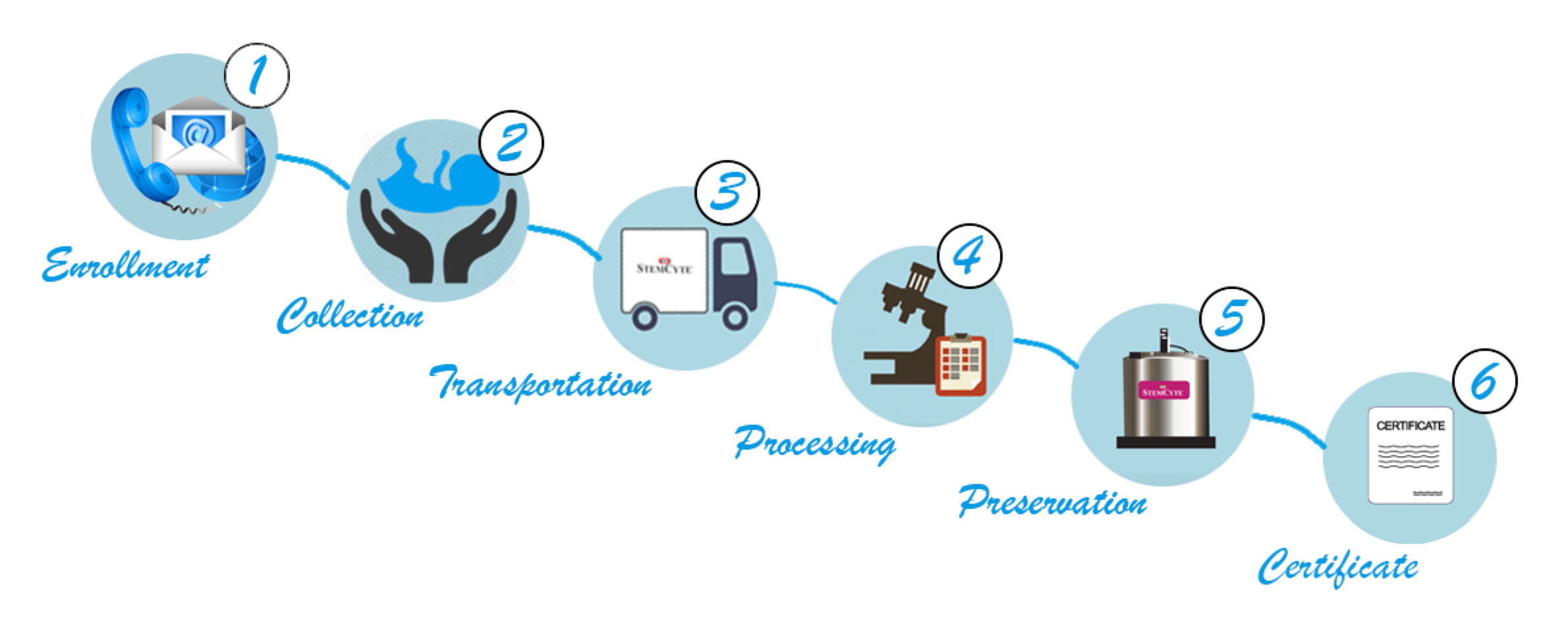 Fill the out inquiry form to receive further information
The collection process is completely non invasive and does not cause any harm to mother and baby
Call us to arrange collection kit pick up
Testing on cord blood / tissue, including total cell count and sterility of the unit, to name just a few, as well as infectious disease testing on the maternal sample
The umbilical cord blood will be stored at very low temperatures of (-) 196 degrees celsius in liquid nitrogen vapor phase dewars
You shall receive a Certificate of Storage with all important data required for the transplant
Always be there for you……
Note: StemCyte are offering an exclusive $100 discount to Ovulation Calculator members for a limited time (Quote OC2017), and fill out the form for further details today.